Yesterday I was on the couch watching a movie, and Max was on the back of the couch with his chin on my shoulder. I got up for something, and he slid between the cushion and the back of the couch.
**** Click on the picture to see the others ****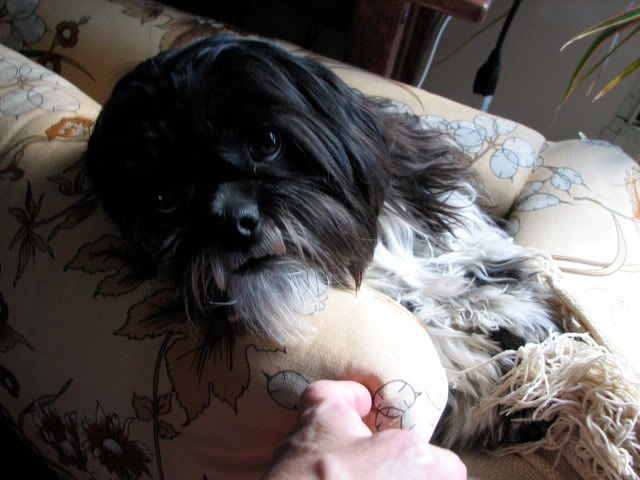 Clearly, he was too comfortable to waste much effort!
Then tonight I was sitting here reading blogs, and Sam ran into the living room and clear as day he said "Hey, Mom! Guess what???" And I said, "What?" He said, "Well, just look at me!!" When I looked, here is what I saw!
**** Click on the picture to see another ****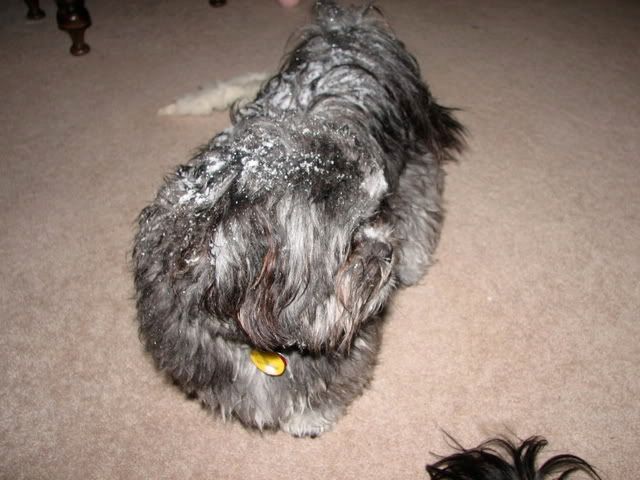 I knew it was spitting a little snow earlier, but I had no idea it was continuing! I have about 3 inches, perhaps nearly 4. The kids love to play in the snow, especially Sammy. He was born to be in the snow, I think!
The surprises around here never end!